Breakfast isn't just for breakfast anymore!  Breakfast is a great meal any time of the day and for almost any occasion, and when it's EASY to make it's a win/win situation. These breakfast casseroles are great for family get-together's or a quick and hearty meal when you're busy and need to throw something together. Just click on the titles for the full recipe! Enjoy!
Easy Make-Ahead Breakfast Casserole
This delicious breakfast casserole is easily adaptable. Use your favorite vegetables, meats, cheese and seasonings. It is also delicious as a vegetarian dish.
This breakfast casserole is impressive in the healthy category. It has protein as well as vegetables (which you can add as many as you like). This is a "clean out the frig" dish using what you have on hand!
Photo Courtesy of Sallys Baking Addiction
****************************************
Tater Tot and Sausage Breakfast Casserole
This Tater Tot Sausage Breakfast Casserole is great for any meal of the day! The nice part is…it can be made ahead of time! You can also refrigerate it or freeze it to use later. When you have overnight guests, mix it up the night before and bake it in the morning. It's sooo easy!
Hint: You don't need to thaw the tater tots before mixing up the casserole – just throw them in frozen!
Photo Courtesy of Plain Chicken
*************************************
Spinach Artichoke and Egg Casserole
This egg casserole is a favorite because it is so easy to make! It is loaded with artichokes and spinach in an egg base. Talk about healthy!! This is an oven baked dish which makes it nice when you have guests. It also makes a good "go to" for a busy family.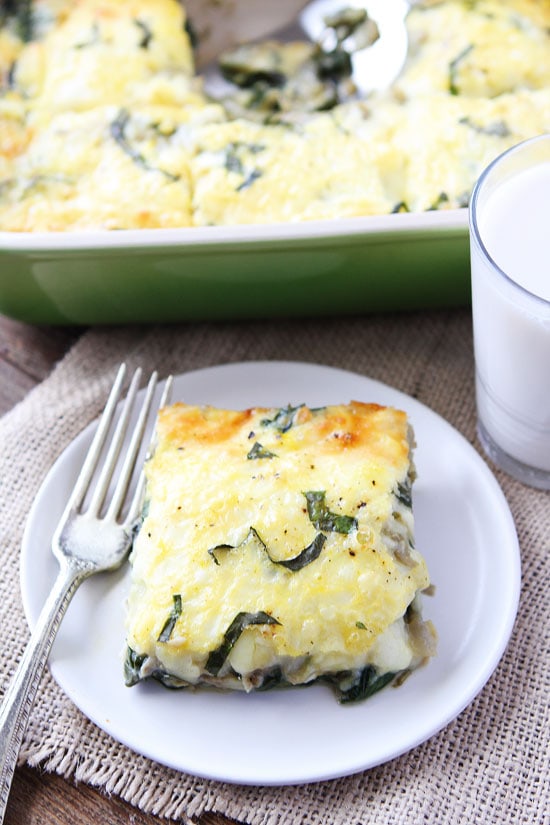 Photo Courtesy of Two Peas & Their Pod
Related Post: Over 50? What Should I Eat?